We are excited to congratulate Kelley Simpson, Medical Assistant instructor from the Kentwood campus, for being one of five recipients of the 2019 Suanne Davis Roueche Faculty Scholarship from the National Institute for Staff and Organizational Development (NISOD).
The scholarship will finance Kelley's trip to NISOD's International Conference on Teaching and Leadership Excellence, a yearly gathering of community and technical college educators passionate about teaching and learning. The Suanne Davis Roueche Faculty Scholarships are named in honor of the late Suanne Davis Roueche, who served as NISOD's director from 1985 to 2000.
It's clear that Kelley loves to teach and be a positive influence on her students. When asked why she loves teaching so much, Kelley quotes William Arthur Ward: "The mediocre teacher tells. The good teacher explains. The superior teacher demonstrates. The great teacher inspires." Kelley adds, "This quote is the epitome of my goals as an instructor. I want to be a teacher who inspires!"
Kelley has been an instructor at Ross since 2006. She loves being a leader for students in the classroom and sharing her experiences, saying, "Teaching allows me to use my knowledge and pay it forward in an educational atmosphere, which I love. In the classroom, I have the ability to encourage, mentor, and collaborate with these fresh minds that are like sponges. The more they soak up, the more I want to share the wealth of my knowledge and experience as a medical assistant."
We spoke with Kelley to find out more about the path in life that led her to teaching and the opportunity to attend NISOD's International Conference on Teaching and Leadership Excellence.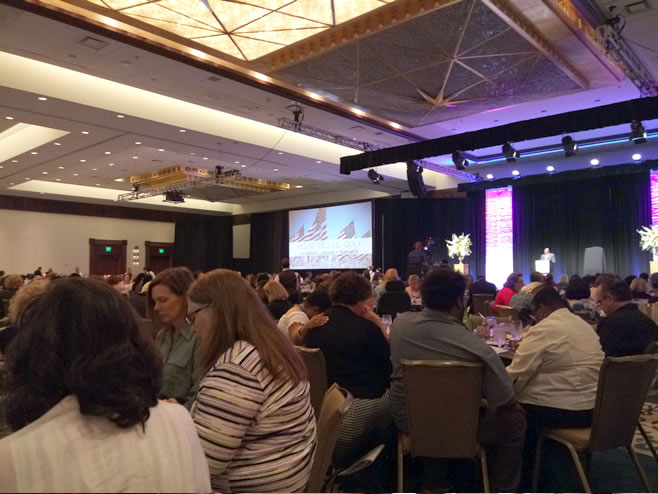 Talk about your childhood and life growing up.
I'm originally from Holland. I was raised by my mother after my father passed away when I was three. I have two older siblings, a brother and a sister. We lived in Holland until I was in third grade when we moved to Illinois. We moved to the town of Wheaton outside of Chicago. The area we moved to was very diverse; we had what seemed like every culture under the sun in our neighborhood. My mom and sister moved back to Michigan when I was a senior in high school and I decided to stay in Illinois with my brother. Unfortunately, without supervision and having my mom around to tell me what to do, I ended up not doing very well, so I moved back to Michigan a short time later and finished school at West Ottawa High School.
What did you do after finishing high school?
I wasn't quite sure what I wanted to do at first, so I decided to take some college classes and see what happens. It ended up not being anything like I expected. I felt like I was going to school with a bunch of strangers and I didn't like how it felt.
I was working third shift when my friend told me about a school called the National Institute of Technology in Wyoming. They had a year-long Medical Assistant program where we studied clinical and admin classes each day. Halfway through the program I was hired by the Ottawa County Health Department, and I continued to work there while finishing the program. At the time it felt like I would be in school forever, but I made it work and graduated with honors. After graduating, I was hired for my first real job by Grand Valley Health Plan. I've been a medical assistant for 18 years now and I love what I do.
At what point did you move to Grand Rapids?
Some time after we had moved back from Illinois, my mother was diagnosed with a brain tumor on her pituitary gland. A neurosurgeon from California who was teaching at the University of Michigan performed her surgery to remove the tumor, but there was lots of scar tissue left after the surgery. She was back to her normal self for about a year and a half until one day there was suddenly a large amount of inflammation that put a significant amount of pressure on her brain stem. She had about twelve major strokes all back-to-back. She went from being normal to not being able to do anything for herself. We tried to take care of her the best we could, but her doctor told us she was in need of 24-hour care that we were not able to provide at home.
At the time there was only one facility in Ottawa County that could take care of her; however, the entire county was prohibited from taking new patients because of a bunch of violations they were dealing with. My sister and I started looking for facilities in Grand Rapids that could care for her, so we visited several locations pretending to be patients' guests to see what each had to offer and the level of care [they] provided to their patients. We settled on Kent Community Hospital. The whole facility was amazing. We moved my mom in, and I found a small one-bedroom apartment in a not-so-great area downtown off Lafayette Street. It was so much different for me living downtown compared to when I was in Holland. I was not used to city life.
When did you decide to become a teacher?
There was a friend of mine who told me about a job opening at this place called Ross Medical Education Center. She told me what it was like, so I went to Michigan Works and read about the job and applied. Some time went by and I forgot about it until the next time I logged in to my account and saw I had a bunch of messages from someone in Recruiting at Ross who wanted me to come in for an interview. I was hired shortly afterward. I never believed teaching would be something I'd enjoy. Once I got into the job and in the flow of how to do things, I found I really enjoyed the work.
Teaching is perfect for me because I love to talk. My friends like to remind me of that because I often go into teacher mode, and they have to remind me they're not my students. It's hard to shut it off. I try not to do it, but it happens all the time. I frequently have people ask me if I'm a teacher because I have a tendency to over-explain things like I would to my students.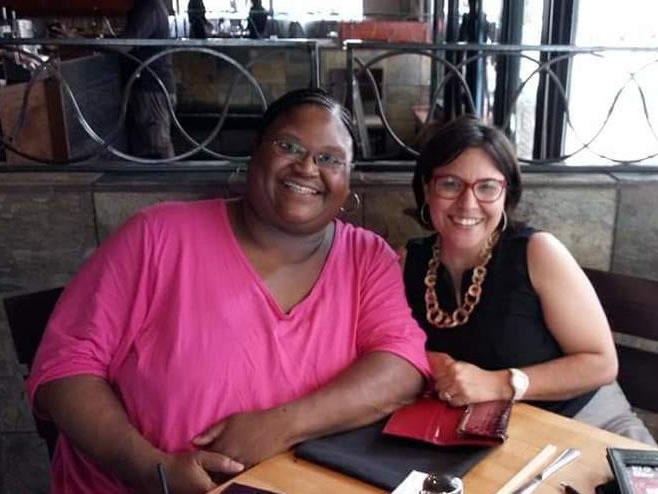 What're your hobbies?
This is probably going to sound weird, but I love monkeys. I don't know why I have this fascination with monkeys. I've read all of the books by Jane Goodall, I've seen all the movies, and I watch all kinds of videos on YouTube about monkeys. It's on my bucket list to one day take a trip to Cambodia and visit a monkey sanctuary where they take care of orphaned baby monkeys. It's amazing, the work they do. They take the orphaned monkeys and raise them until they're old enough, and then they place the babies with adult mother monkeys like a foster family, and the mothers raise the babies as one of their own. I've found the whole thing intriguing and read a lot about it. Otherwise, most of my free time is spent like many teachers, grading papers for students and catching up on the shows I like. I'm a junkie for shows like Judge Judy or People's Court with Judge Marilyn Milian. I don't know why, but I find the law to be very interesting.
Tell us some fun stories about your time in the classroom.
I'm an easily startled person. I've had many students lay in wait for me, waiting for me to come down the hall so they can jump out and yell "BOO!" because I'll scream in shock every time. It doesn't matter if someone did it to me five minutes ago, they could do it again and still get the same reaction. I'm the type of person where once I get focused on something, I'm in the zone. People will walk up to me and stand next to me when I have my head turned, and eventually when I do turn my head back, I'll be startled and yelp in surprise. Some will try to be noisy when they come up to me or stand a few feet away and say my name to let me know they're there, otherwise I'll yelp in surprise. People find it funny and like to have a good time with it.
On the other hand, my students know when I'm ready to get down to business. The other day I let students go on break and told them they could take a few extra minutes, but they needed to be back by a certain time. When the time came, there of course were a couple of students who weren't back in time. I told the class, "Okay, not everyone was back by the time I said you needed to be back, so we're going back to the regular allotted time for breaks and no more extra time because you couldn't be back by the time I asked you to." They all became quiet after that because they knew I wasn't playing around anymore. I told them if you were at work, you would have gotten written up for being late. You don't get to come back late from break when you have your job, so you need to be respectful of the time.
How did you find out about the scholarship?
I was reading the Ross email newsletter in December, and there was a link where you could apply to win a scholarship. All I had to do was write an essay about why I deserved to win. I submitted my application and essay and didn't hear much afterward. I figured they probably announced the winners already and I had missed the email or something.
One day in March, I received an email that said I had won the Suanne Davis Roueche Faculty Scholarship, and my first thought was, "Is this real?" It contained all the information for how to claim the prize and who I needed to speak with to get approved. Tony Iaquinto signed off on having me attend to represent Ross at the conference and helped me with the travel arrangements.
When I first submitted the application, I had second thoughts. I worried that it sounded like I was begging to be selected as a winner. I got over it by telling myself it was too late to change anything after I submitted everything. Now, I have people asking me what I wrote, and when I show them, they all tell me how great my essay was. It was so rewarding. I look back at it now and feel like it was quite the accomplishment. I told the truth: I had recently come back from leave for surgery, not much was going well for me at the time. Then I received the letter saying I won, and it made everything so much better.
How excited are you to attend the NISOD conference?
I'm excited but also nervous because I've never traveled on my own for work before. I'm usually with coworkers and we have a gameplan in place for what to do, but this time I don't know anybody except for the people who I've been communicating with from the conference. There's a very nice woman named Nicole who has been helping me. She is so incredibly nice and is setting up a meet-and-greet for those of us who will be receiving awards during the conference.
What're your plans going forward?
I'm waiting to see what the future holds, and in the meantime, I'm going to keep teaching and working. Eventually, I think I'll go back to school and get my teaching certificate because I feel like I still need to be in the classroom; that's what I'm good at and that's where I feel like I belong.