Every year, the Brighton campus of Ross Medical Education Center holds a drive to help out the Humane Society of Livingston County in Howell, Michigan. They hosted this year's drive with the goal of collecting as many items as possible for the facility, which is always in great need of towels and blankets for its pet visitors. The towels are used for cleaning the animals when they arrive at the clinic and the blankets provide security and warmth for the pets that are afraid. All of the items that are collected and donated are used to help keep the facility in working order.
Many of the staff, faculty, and students at the Brighton campus are pet lovers, so this drive is one of their favorites. They always feel ready to help this great non-profit organization. Morning Medical Assistant students, Kailey Buck and Samantha Starks, are pet lovers. Kailey said it was important to participate "because animals deserve love, warmth, and food."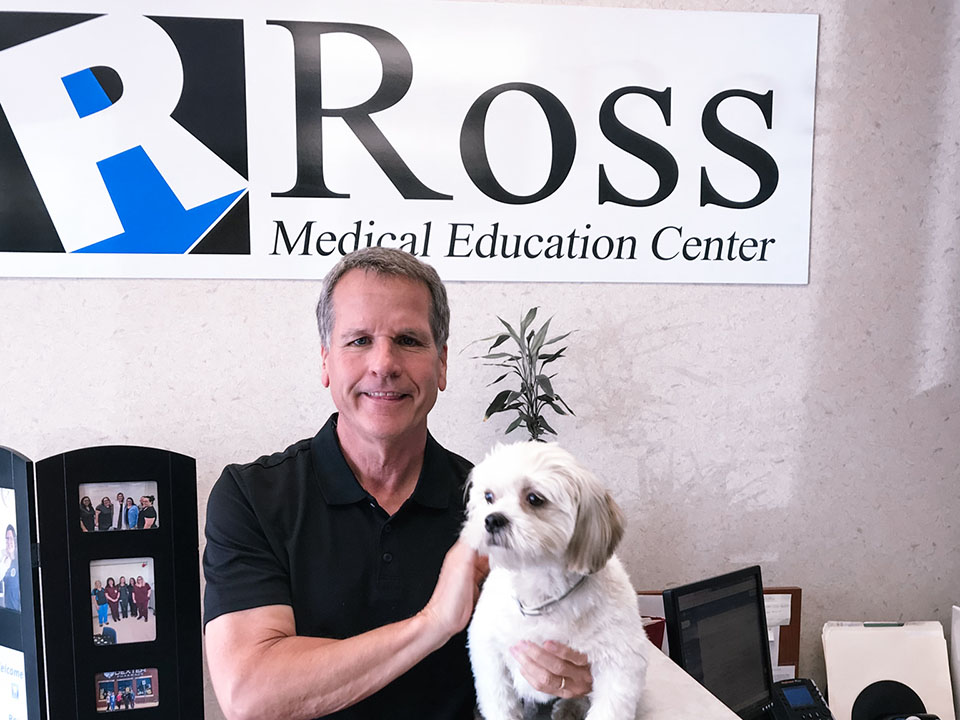 By the end of the drive, more than 30 items were collected. Items included toys, dry and canned food, treats, litter, and gently used blankets and towels. The drive was a success as it allowed students, faculty, and staff to work together toward one common goal and to give back to the community.
The Humane Society does more than facilitate pet adoptions. They help track lost pets that may end up at their facility and they help with pet care questions, ensuring that all pets receive the best possible treatment. Their new surgical unit will spray or neuter pets at a reduced cost and microchipping services are available to any pet owners. In addition, the Humane Society also conducts educational programs and is home to a food pantry.
The facility is always in need of supplies and volunteers, especially for their foster pet program. More information is available on the Livingston County Humane Society website.