There are many children who head out for school on cold mornings with no socks on their feet, and even adults who oftentimes wear the same pair of worn down socks over and over because they can't afford new ones. Socks can be expensive, especially when the choice is between buying new socks or feeding your family for the night.

Shanett Higgins, a student at the Granger Ross Campus, decided to help families in need by holding a sock drive for the community.

Higgins made her own small box to place in the student lounge to collect socks, but Campus Director, Charlotte Applewhite, encouraged her to have a larger goal, which meant a bigger box to hold more socks was needed. With the help of Victoria Sam and Art Fugate, two students in the Pharmacy Technician program, they were able to make a larger donation box and poster for the main lobby, as well as create an email narrative with catchy sock phrases.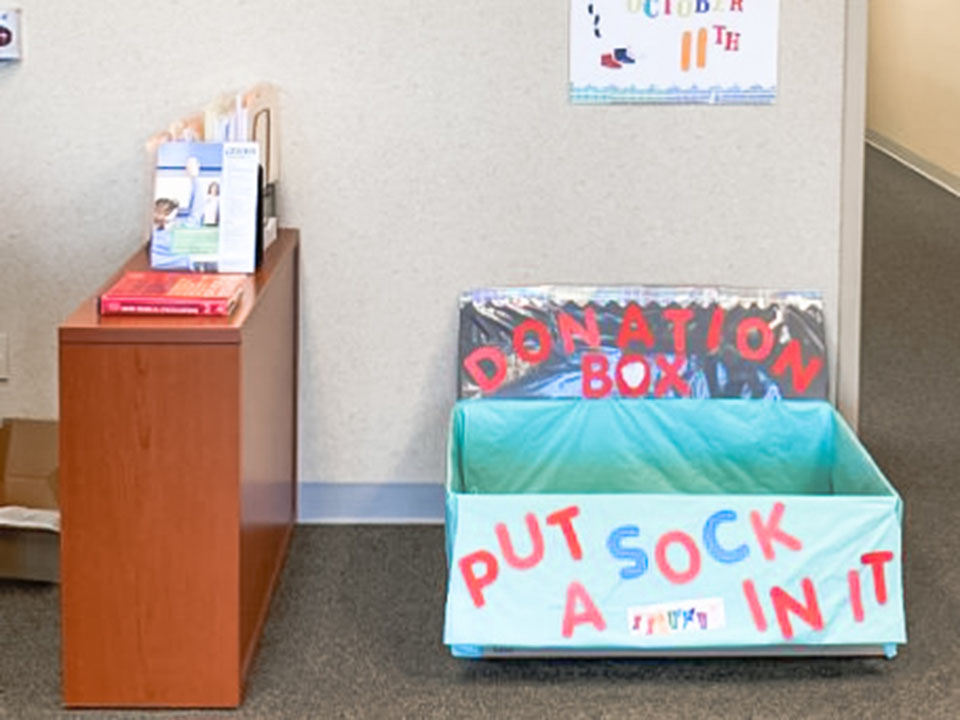 Sara Kealy, Lead Pharmacy Technician Instructor, believes that holding these drives is important because individuals tend to excel further when they feel they have a purpose and feel their contributions are important. Encouraging students and faculty to participate in community events, such as a sock drive, presents an opportunity for everyone to do something together and contribute as a team. It not only boosts morale on campus, but it also truly helps others within the community.

Leading by example inside and outside of the classroom is a key component to fostering a positive and enabling learning environment. These smaller scale events and drives allow Ross Medical to support the community on a local level without requiring significant amounts of time and/or resources.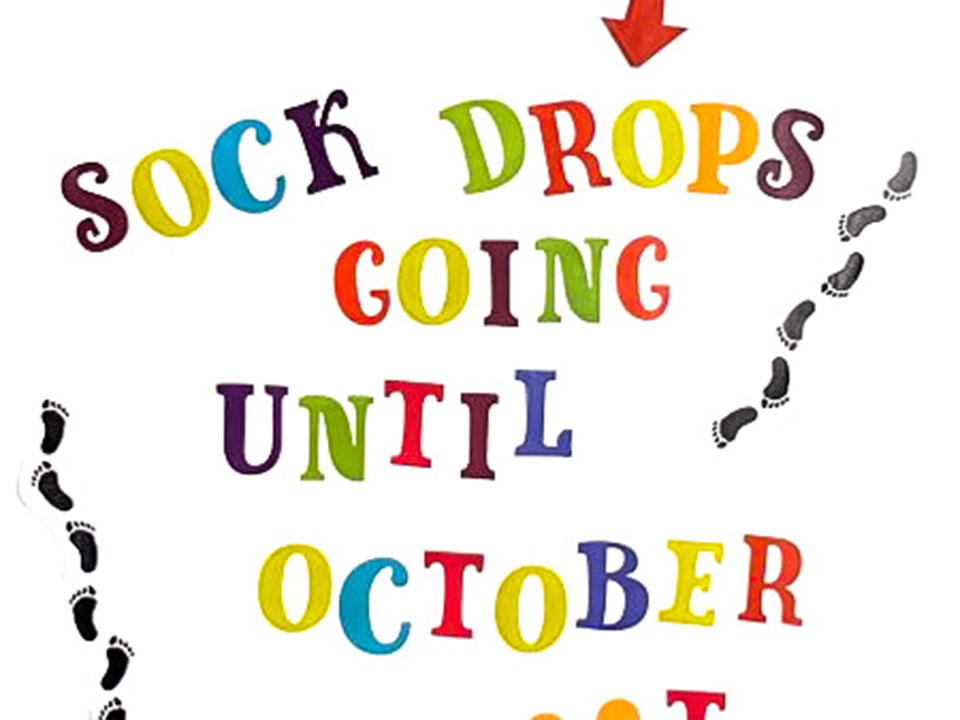 Socks will be collected until October 11, 2019 and then delivered to nearby churches, food banks, and shelters the following week. Anyone is able to donate. Used socks will be washed and disinfected and then delivered along with new socks. Regardless of length, whether ankle or crew, all socks will be gladly accepted and appreciated.