While facing so much adversity throughout the pandemic, many organizations and communities have struggled to stay afloat. High-risk community leaders, in particular, had a difficult time obtaining educational information about the pandemic for their residents. In an effort to help out the community, the Indiana-based Open Door Health Services organization pooled its resources together and created a COVID outreach initiative to help out the communities in Indiana. Several Ross alumni students were part of this project. The organization created a COVID community clinic which was staffed with Ross externs and graduates.
The organization is a federally qualified, not-for-profit health center that provides comprehensive primary, urgent, and preventative care, as well as social support programs throughout East Central Indiana. They strive to improve the quality of life and create a better life and future for others by enhancing the communities where they live and work.
The outreach was started in the Spring of 2020. They opened up a testing clinic to educate people on how to stay healthy, and they provided them with various tools and resources to be able to combat the virus. At the start of the pandemic, it was only a few essential resources, but as the state of the pandemic evolved, the organization also expanded its services and offerings.
One of the major goals of this initiative was to reach into high-risk areas. Oftentimes, members of high-risk communities do not have the proper resources and tools. This was a very prominent problem throughout the pandemic. As the pandemic evolved, Open Door Health Services was able to tap into these high-risk areas and provide the communities with the proper tools and resources they needed to stay healthy and educated throughout the pandemic.
To help out the community and execute this initiative, they directed their efforts in several different ways. They focused on education, neighborhood engagement, and community collaboration.
To educate the community, they started offering custom educational handouts to neighborhood leaders and community members. People requested different resources depending on their location and situation. High-risk communities requested stress management and behavioral health information while managing e-learning at home. Open Door even created an email address for community members and schools to send over any pandemic-related questions.;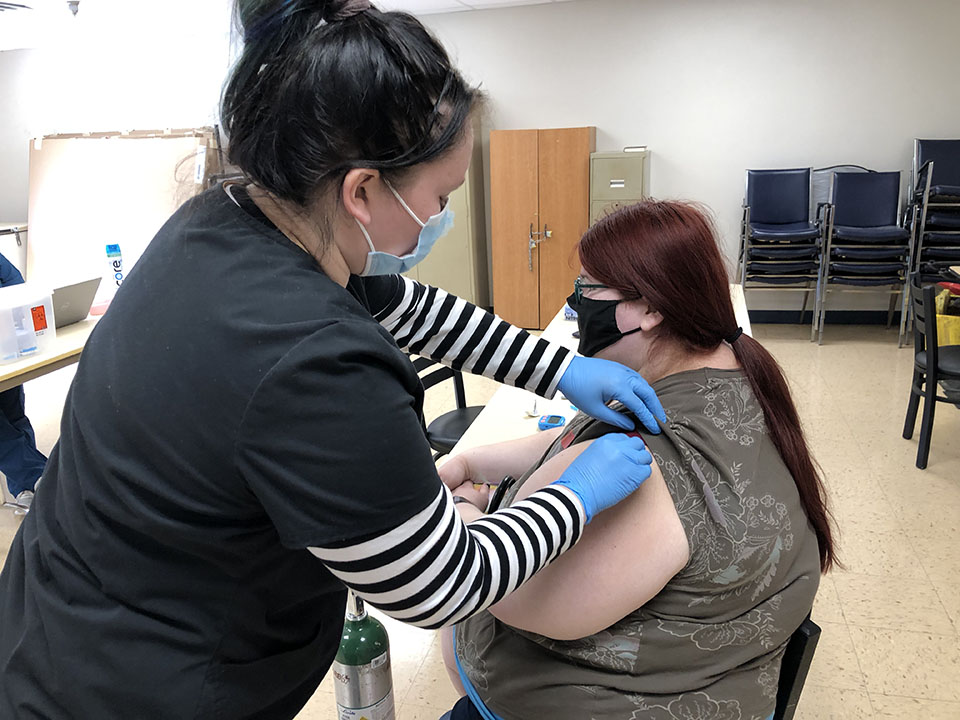 As for neighborhood engagement, Open Door distributed masks, hand sanitizers, and safety information to food pantries, local soup kitchens, and different neighborhood events. The organization became a community testing site in the Fall of 2020. They provided nearly 13,000 tests. They were able to achieve this by rotating testing events at public housing sites, community centers, and churches. The tests, thermometers, sanitizer and masks were free to participants. They also provided care to families and individuals regardless of their health insurance status. They added a pediatrics site and expanded the urgent care site, the chiropractic care, and management services.
The organization also directed its efforts on community collaboration. Using the questions that were submitted by community members, they hosted a virtual FAQ panel discussion and they provided residents with expert content that they received by collaborating with various healthcare systems and nonprofits. Moreover, they translated a lot of their resources in Spanish because a majority of the population in high-risk communities is Spanish-speaking.
While helping out at the clinic, Ross students helped with registering patients, checking them in, testing, vaccinating, rescheduling, responding to emergencies at clinics, providing emotional support, and helping out with the mobile units. They interacted with patients of all ages and backgrounds.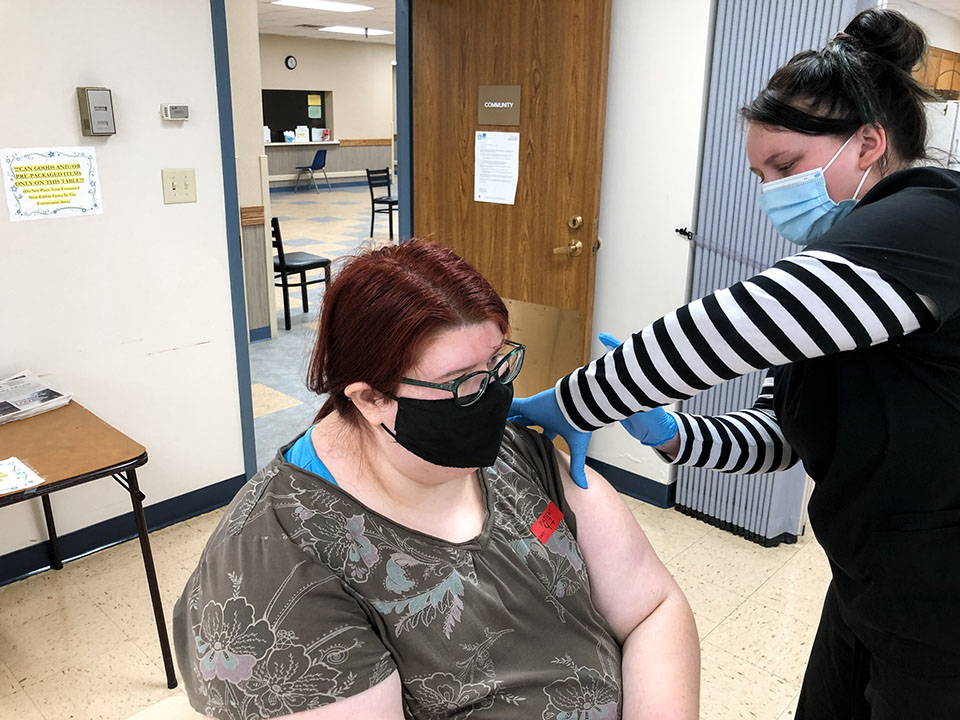 The state of Indiana has always struggled to provide its residents with access to affordable and quality healthcare. The lack of healthcare for individuals is one of the major social and economic issues facing not only Indiana, but the entire nation. According to the Indiana Primary Health Care Association (IPHCA), approximately 732,000 people have no health insurance at all. The majority of these individuals have low-wage jobs and incomes below the poverty line. This is not only detrimental to individuals' well-being, but also to the state's economy.
Like Open Door Health Services, the IPHCA also advocates for high-quality healthcare for people in Indiana. In addition to supporting the development of community-oriented primary care initiatives, including Community Health Centers (CHCs), IPHCA's goal is to provide a barrier-free, high-quality health care system that is affordable and accessible to everyone, regardless of their ability to pay for the services they receive. The organization aspires to be first in the development and delivery of accessible and community-driven quality health care.
The Open Door Health Services organization was recognized for its efforts by the Indiana Primary Health Care Association (IPHCA), which advocated for quality health care for all individuals residing in Indiana. Due to all of their hard work, flexibility, and responsiveness over the last year, the team was nominated and won the IPHCA Special Exemplary Project Award. Every year, the award recognizes an outstanding organization that has demonstrated excellence in leadership through: 1) advocacy; 2) innovative programs/services that have increased access, improved health care services to the community, or decreased disparities; or 3) collaborative efforts to reach high-risk populations in the community.