Ross Medical Education Center in Brighton recently held their September Coat Drive. Campus Director, Susan Mall, chose to collaborate with Bountiful Harvest of Brighton for this drive due to it being a small, community-centered organization that relies solely on volunteers and donations. The campus spent the entire month collecting gently used coats for the organization.
This drive was meaningful to students, faculty, and staff. Doing good for others always brings a sense of purpose within and makes individuals feel valuable. Morning Medical Assistant student, Samantha Starks, shares: "It was important to participate because it helps people that are in need, especially with winter coming up."
By collaborating with various charitable organizations, food banks, churches, and businesses, Founder, Yvonne Cavalli, believes that there is a lot of potential to fight hunger on a larger scale in Livingston County.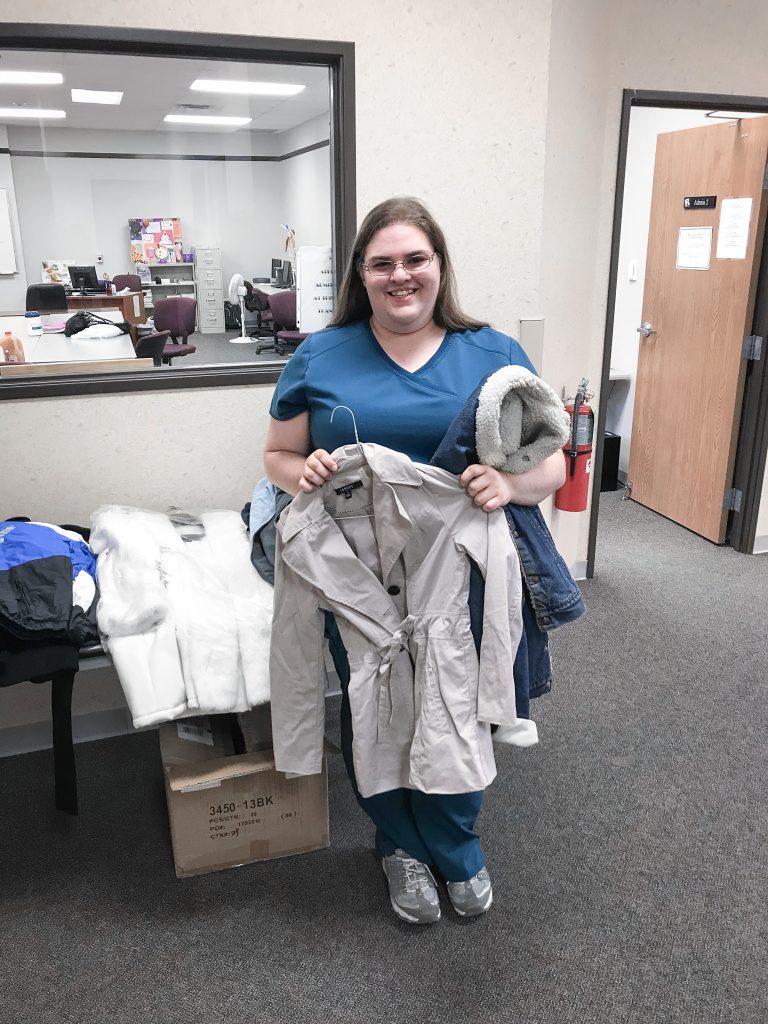 Bountiful Harvest provides many services and programs for kids. They help prepare high school students by giving them free laptops and during the holidays, they help provide gifts for parents and children to pick out for one another.
Bountiful Harvest's mission statement, which states that "no need is too small and no voice is too quiet to be heard," resonates with Ross Medical. The proper time and energy will be devoted to educate, advocate, and feed individuals who are in need.
Evening Medical Insurance Billing and Office Administration student, Amanda Frydrych, shares: "It is important to help out people in our community and ensure that others in need know that there are people who care."
The drive was successful and it was a good opportunity for Ross students, faculty, and staff to collaborate and work together toward a mission.
The collected coats will be distributed on November 8 and 9 at Bountiful Harvest's new building behind First Presbyterian Church in Brighton, 290 East Grand River.
More information is available at www.bountifulharvest-mi.org.