Eight ways to turn an externship into a job offer
Here are some ways you can use your education and experience to go from externship to employment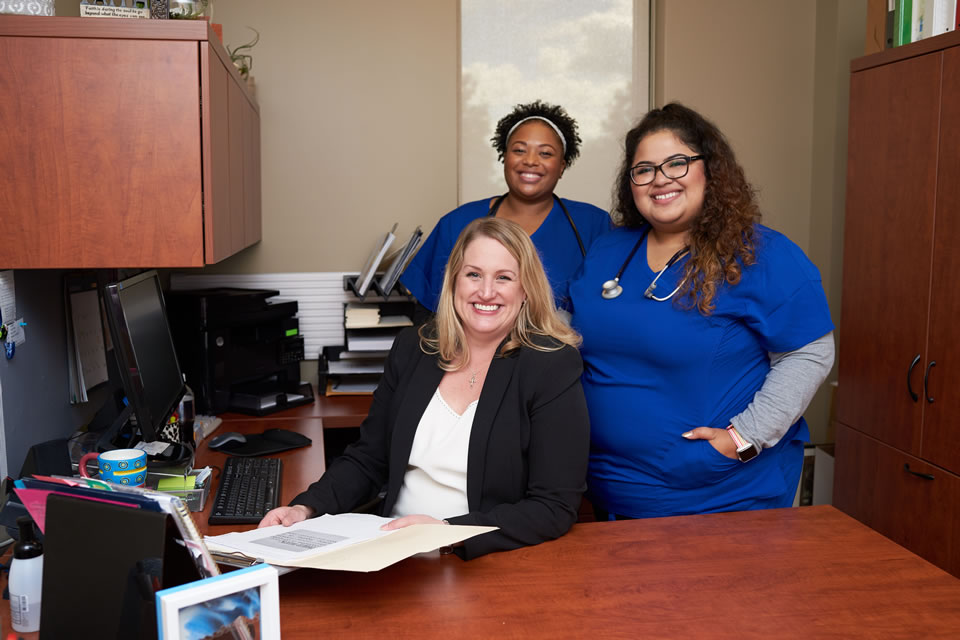 Most students who attend medical training programs typically have an externship after they finish their in-class courses. An externship is a partnership between educational institutions and employers. It is meant to serve as an experimental learning opportunity to give you a short, practical experience in their field of study. They are similar to internships, but are generally shorter and unpaid. During an externship, you will spend time in the workplace shadowing and working alongside professionals in their field. This will allow you to gain more hands-on experience, and it's a good opportunity to see what will be expected of you when you enter the field full-time. Externships also help employers because it allows them to try out and hire new full-time employees. That being said, you are not always guaranteed full-time employment once you complete your externship. To be hired, you have to fit the culture of the organization and demonstrate proficiency in your line of work.
Here are eight ways to increase your chances of turning an externship into a full-time job offer.
Express your interest in the company
Expressing interest in the company is important because employers are much more likely to hire people who genuinely want to be part of their organization. Talk about what you can do to help them. If you think about it from a hiring perspective, you would also want to know what value someone can bring to your organization. A lot of individuals direct their focus and energy toward only talking about themselves, but you will impress your employer more if you talk about how you will use your skills and abilities to bring them value.
Have a positive attitude
Having a positive attitude will increase your chances of turning your externship into a job offer because employers want individuals with a positive attitude. In healthcare, especially, you will be working with other people for the majority of the day, so your attitude will be a representation of the organization, and will provide clients and patients with a better, more positive experience. That goes a long way for the reputation of the organization.
Express gratitude for your externship
Expressing gratitude is really important because it shows employers that you take your work seriously, and that you would take on more, if given the opportunity. Some individuals may not take their externship seriously if they are not hired yet, but you have to start somewhere. Expressing gratitude will help you manifest more. It also shows employers that you are excited to be part of their organization. Organizations want to hire people who genuinely want to work for them, and this typically starts with being in alignment with their company culture and mission statement.
Be open to learning
Having a positive attitude and being open to learning is important because you don't know what you don't know. Being teachable will help you stay ahead of the curve and it will help you gain the necessary skills to thrive in your new career. Even if you have experience, there is always more you can learn. Moreover, every organization is different and has different systems in place. You will have to learn those systems and the way that things are done in your organization. This will increase your chances of getting hired and succeeding in your role. Also, don't be afraid to ask questions. Employers love to see students engaging. It shows interest, and learning more about the business will also help you determine if you could see yourself working there long-term.
Work hard
Working hard is one of the most important things that will help you get hired. Demonstrating good work ethic and that you are dependable is essentially what will help you land the job. Employers want individuals who are willing to work hard and help them build up their business. Completing your assigned projects or tasks on time will show your employer that you are a responsible and valuable team member.
Set goals
Setting goals is a great way to create momentum. Striving to reach your goals can help motivate you to learn new skills even in a short period of time. At the start of your externship, set some goals for yourself and identify the skills you would like to learn. Sharing these goals with your manager is also a great way to hold yourself accountable, and your manager may be able to help you along the way as well.
Research the company
Taking some time to research the company before starting is also a great way to set yourself up for success. It will put you ahead of the curve because you will have at least some understanding of how the business operates and you will have an easier time navigating problems when they come up. Moreover, doing your research on the company will also show the employer that you are actually interested in working there.
Network
It's important to keep in mind that sometimes an organization may not be able to hire you right away. Even if an extern is a really hard worker and fits the company culture, the organization may not have the space for them. This is why it's important to network and stay in touch with the individuals you work with. Even if you don't get hired right after your externship is over, a position may open up later down the road. The externs who stay in touch and network are the ones most likely to be remembered.