Essential Preparation Checklist for Starting Your Post-Secondary Education
Kick start your college career with this preparation checklist for new students.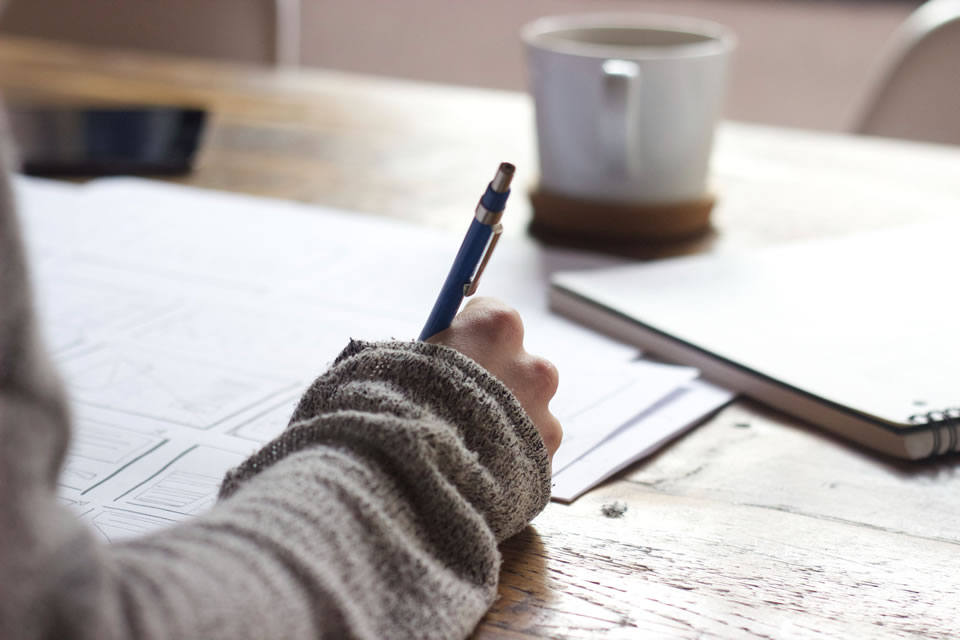 Getting a post-secondary education can be an exciting and transformative time for many people. You not only get to develop many valuable skills for the workforce, but you also get to expand your mind and open yourself up to new opportunities that you might have never thought were possible. A post secondary education can include university, college, a trade school, or any other higher education institution. Moreover, a bit of preparation can go a long way and significantly contribute to a smooth transition into a successful career. Starting your post-secondary education journey can be rewarding, but it can also be a very daunting experience. You don't always know what to expect and there may be some obstacles that you encounter. However, by taking some time to prepare yourself, you can set yourself up for success and improve your overall college experience. To help you make the most out of your post-secondary education, we have compiled a comprehensive checklist of some things you can do to prepare before starting school.
Research your chosen institution
Before you start your post-secondary education, conduct some thorough research about your chosen institution. Familiarize yourself with the campus, its facilities, and available resources. In addition, explore the academic programs, course offerings, and the campus culture. Taking the time to understand the environment and culture will help you make sure that your expectations and goals are in alignment with the institution.
Prepare your portal and email
Every school will give you a login to a portal that you will use to access your assignments and curriculum. You may get access to it before the first day of school. If you receive it before your first day, testing it out to make sure it works and familiarizing yourself with the portal will help you feel more comfortable for the first day of classes. Additionally, some classes may also give you the option to start assignments before the first day of classes, so setting up everything and starting early will help you have a smoother and less stressful transition as you start school.
Review admission requirements
Ensure that you have met all the admission requirements for your chosen program. Review the deadlines for submitting applications and necessary documents, such as transcripts, recommendation letters, and entrance exam scores. Staying organized will help you keep track of everything and you will avoid missing any important dates or deadlines.
Financial planning
College or university education often involves significant financial considerations. Prepare a budget to understand your expenses and explore available financial aid options, such as scholarships, grants, and student loans. Research and apply for relevant scholarships and grants to alleviate the burden of tuition fees. By taking some time to create a realistic plan, you can better manage your finances during your time in school.
Accommodation and housing
When you are creating your budget and looking at your finances, you should also decide if you plan to live on campus or you will require off-campus housing. By doing some research you can find some accommodations options in advance. Contact your chosen institutions for information on available on-campus housing or seek guidance for off-campus housing. In addition, make a checklist of essential items you will need for your living space, such as bedding, kitchen utensils, and other personal necessities.
Attend orientation programs
Before you start your classes, you will normally have an orientation to help prepare for your classes. These programs are made to help you get familiar with the campus, its facilities, and any important policies. They also provide you with an opportunity to meet fellow students and make connections. Make sure to attend orientation sessions to familiarize yourself with the institution's academic and social environment.Additionally, always ask questions and use this opportunity to get to know faculty members, advisors, and support staff.
Get familiar with all of the academic resources available
Getting familiar with all of the various academic resources available to you, such as libraries, research databases, tutoring services, and writing centers will benefit you a lot during your time in school. These resources can greatly enhance your learning experience and provide assistance when needed. Moreover, by attending workshops or seminars on study skills and research techniques, you can maximize your academic performance.
Print out and read your class syllabus
Before you start your classes, every teacher will provide you with a syllabus. The syllabus will provide you with a general overview of the class and the materials you will be going over. Taking some time to read over it will help you feel more prepared and you will know ahead of time what assignments are due and when.
Purchase or rent course materials
Find out which textbooks, software, or materials are required for your courses. Once you find out what you need, check the institution's website or contact the professors for a list of required materials. Consider buying or renting second-hand textbooks to save money. Additionally, explore online resources and e-books that might be available for your courses.
Set up a study space
Designate a quiet study space where you can focus and be productive. Choose a quiet area with good lighting, comfortable seating, and minimal distractions. Gather essential supplies like notebooks, pens, and a computer. Make sure you have a reliable internet connection and necessary software for online research and assignments.
Master time management
Effective time management is crucial in order to see success in your post-secondary education. Create a schedule that includes time for classes, studying, extracurricular activities, and personal commitments. Moreover, using digital calendars, planners, or productivity apps can help you stay organized and manage your time efficiently. Remember to allocate time for breaks and self-care activities to maintain a healthy work-life balance.
Embrace growth
Starting a post-secondary education can be challenging, but having a positive mindset, seeking help when needed, being open to new experiences, and accepting the fact that there will be learning curves will help you overcome obstacles and embrace opportunities for personal and professional growth.