Top 10 Traits of an Exceptional Healthcare Worker
Exploring the qualities that define an exceptional healthcare professional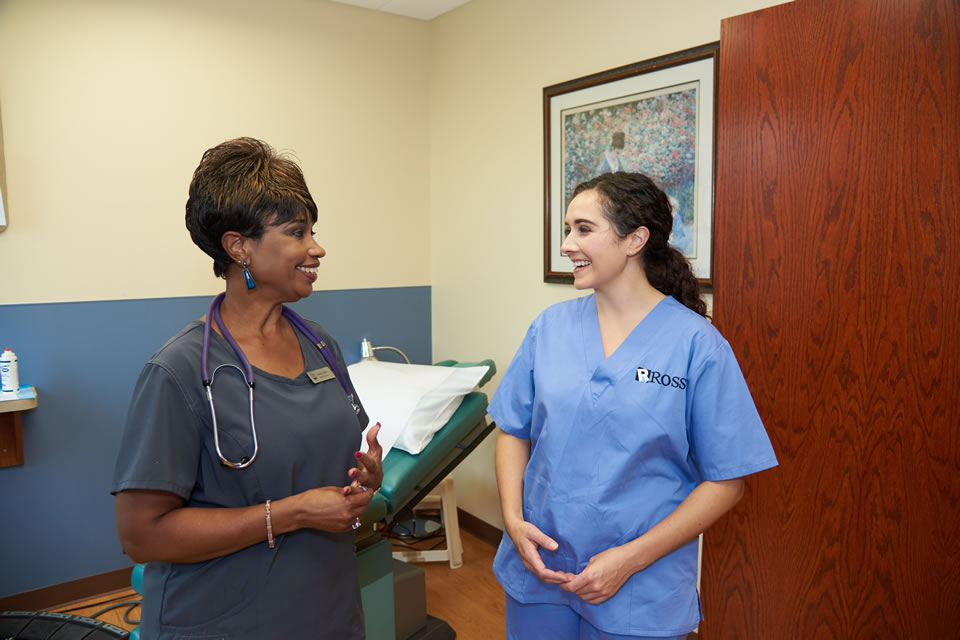 Working in healthcare is a challenging yet very rewarding career path. Healthcare workers play a vital role in society by providing essential support and assistance to individuals who need help with daily activities, medical needs, and emotional support. However, being an exceptional healthcare worker requires more than just fulfilling your normal duties. It also requires a lot of passion and a unique blend of skills and qualities.
In this article, we go over the top ten traits that exceptional healthcare workers tend to embody.
Passion
Having passion for what you do is the most important thing when it comes to working in healthcare. You will face many challenges in your healthcare career, but being passionate about the job is what will help you overcome all of the difficult challenges and allow you to keep going forward. Whenever you face adversity, it is easy to give up, but having a bigger purpose and passion that you are working towards will help you navigate challenging situations much easier.
Empathy
Empathy is the core quality when it comes to caregiving. An exceptional care worker is able to understand and share the feelings of those they care for and create a genuine connection with them while also building trust. This quality allows them to provide not only physical assistance but also emotional support, and this will make a huge impact on the overall well-being of patients.
Patience
The ability to be patient and remain calm in challenging situations is a crucial trait for healthcare workers. Patients may have very different needs and healing is not always linear, so being patient with them and remaining calm in chaotic situations will help you provide the best service and care. Healthcare workers must understand that no matter how chaotic or stressful a situation may be, patients need a lot of support in order to heal.
Communication skills
Clear and effective communication is vital for understanding the needs and preferences of patients and doctors. Exceptional healthcare workers are excellent listeners who can communicate with empathy, respect, and clarity. In addition to communicating with patients, healthcare workers must also be able to communicate with medical professionals, families, and other members of the care team.
Flexibility
Every individual is unique, and healthcare workers must adapt to each patient and each situation. This sometimes involves changing their approach and adapting it based on the patient's needs and preferences. Being flexible is necessary to provide personalized care that truly enhances the quality of life for those that you serve.
Reliability
Healthcare workers must be dependable and reliable. Dependability is a key quality of an exceptional care worker. Patients and their families rely on healthcare workers for consistency and support. Being punctual, responsible, and following through on commitments demonstrates professionalism and it builds trust.
Problem-solving skills
Healthcare can be very complex and dynamic at times. Healthcare workers must have the knowledge and confidence to work through complex problems when they come up. They must possess strong problem-solving skills, which will enable them to navigate challenges effectively and make quick, informed decisions when necessary. They must also remain calm under pressure and find solutions to unexpected issues.
Adaptability
Healthcare is constantly evolving with new techniques, practices, and technologies. Healthcare workers must stay updated with the latest developments in their field and they must be open to learning and incorporating new approaches to enhance the care they provide. Moreover, being a healthcare worker may also require you to work evenings and weekends. So preparing yourself for the possibility of working long hours will help you adjust faster.
Physical fitness
Working in healthcare will require you to be on your feet for the majority of the day. Moreover, you may need to lift heavier objects and assist patients with getting around. This is especially the case if you work in a hospital. You will be going room to room checking in on patients all day long. So, it's important to be physically fit in order to keep up with the physical demands of the job.
Professionalism
Healthcare workers must exhibit professionalism in all aspects of their work. They must maintain confidentiality, adhere to ethical standards, and demonstrate a high level of integrity. Moreover, they must also be self aware when it comes to their attitude, appearance, and interactions with patients and colleagues.
Exceptional healthcare workers must possess a unique blend of qualities that enable them to provide the best possible care and support to those in need. Empathy, patience, professionalism, and adaptability are just some of the qualities that contribute to providing a top-notch caregiving experience for patients. Actively working to improve yourself and cultivating these important qualities will lead to a successful career as a healthcare professional.