Seven Key Skills You Need as a Nursing Assistant
Personality traits and characteristics to help you thrive in a career as a nursing assistant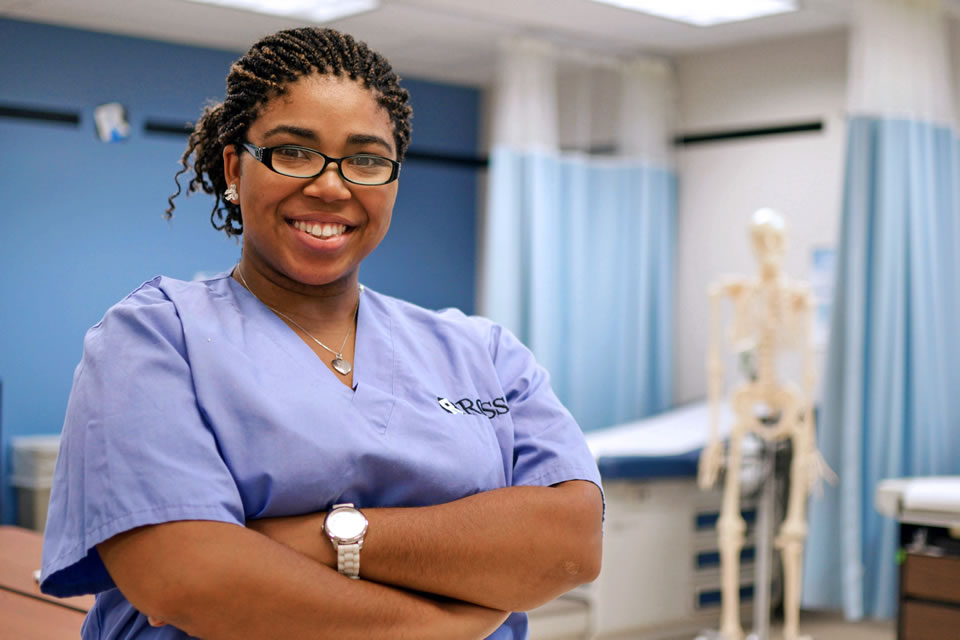 Nursing assistants play a vital role in the healthcare system. They provide essential support to nurses and ensure the well-being of patients. To excel in this profession, it's crucial to possess a specific set of skills beyond medical knowledge. In this article, we'll explore seven key skills you need as a nursing assistant to thrive in this challenging yet rewarding career.
Compassion and empathy
Compassion and empathy are at the heart of a nursing assistant's role. Patients often find themselves in vulnerable situations, dealing with illness, pain, or distress. Your ability to show genuine care and understanding can make a significant difference in their overall experience. Compassion also extends to their families, who may be anxious or emotional. A compassionate nursing assistant not only provides physical care but emotional support as well.
Communication skills
Effective communication is essential for any healthcare professional. Nursing assistants must communicate clearly and efficiently with patients, families, nurses, and other healthcare staff. Having good communication skills will help you understand patient needs, provide updates to the nursing team, and create a comfortable environment. Listening attentively, asking questions, and using non-verbal cues are vital aspects of good communication in healthcare settings.
Attention to detail
Nursing assistants are responsible for many routine tasks, such as taking vital signs, administering medications, and assisting with daily activities. Being detail-oriented is crucial to ensure accuracy and patient safety. Small errors in medication dosage or patient documentation can have significant consequences. By paying attention to detail, you can help prevent mistakes and maintain a high standard of care.
Patience and flexibility
Working in healthcare often means dealing with unpredictable situations and challenging patients. Patience is essential when providing care to individuals who may be agitated, confused, or in pain. Additionally, nursing assistants must be flexible and adaptable to handle changes in patient conditions, schedules, and tasks. The ability to stay calm under pressure and adjust to evolving situations is invaluable in this profession.
Teamwork
Healthcare is a collaborative field where multiple professionals work together to provide comprehensive care to patients. Nursing assistants must function well within a team, working alongside nurses, doctors, therapists, and other support staff. Being a team player involves effective communication, a willingness to help others, and the ability to follow instructions while also taking initiative when necessary.
Problem-solving skills
In healthcare, unexpected challenges can arise at any moment. Nursing assistants should have strong problem-solving skills to address issues quickly and effectively. Whether it's finding a solution to a patient's discomfort or responding to an emergency situation, the ability to think critically and make informed decisions is essential for ensuring patient well-being.
Physical and emotional resilience
The role of a nursing assistant can be physically and emotionally demanding. You'll often find yourself on your feet for extended periods, lifting and moving patients, and dealing with emotionally challenging situations. It's crucial to maintain physical fitness and practice self-care to prevent burnout. Emotional resilience is equally important, as witnessing illness and suffering can be emotionally taxing. Seek support from colleagues and supervisors and practice stress-management techniques to cope with the emotional demands of the job.
Becoming a skilled nursing assistant goes beyond mastering medical procedures; it involves developing a well-rounded skill set that encompasses compassion, communication, attention to detail, patience, flexibility, teamwork, problem-solving, physical fitness, and emotional resilience. These skills are not only essential for providing high-quality care but also for finding fulfillment and success in the nursing assistant profession. By continually working on improving these skills, you'll not only excel in your role, but also contribute to the well-being of the patients you serve.