Interview Tips
Top interview tips to help you land your dream job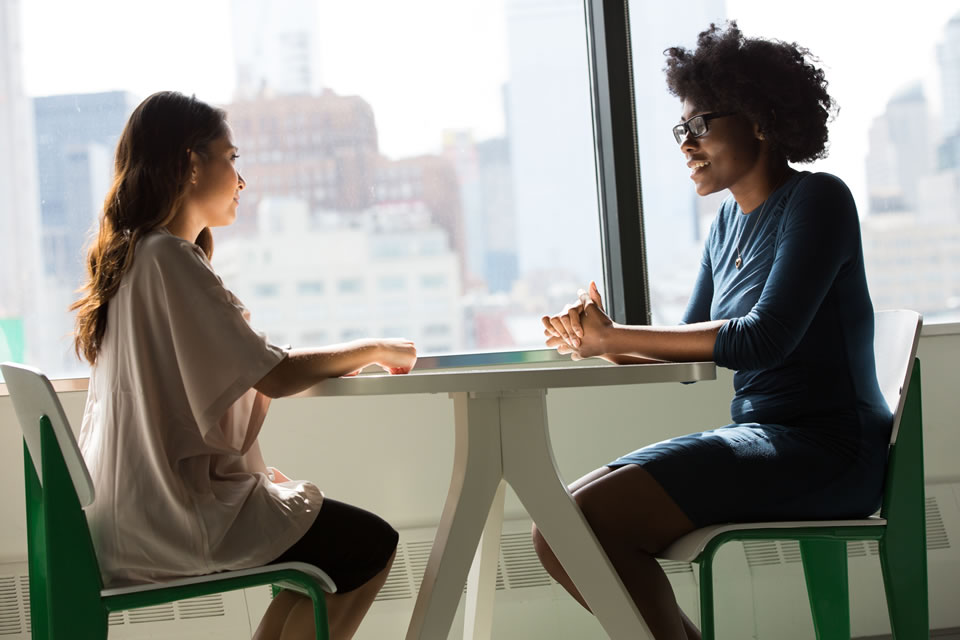 Job interviews can sometimes be intimidating if you're not well prepared or educated on the company or job role, but they are a really important stepping stone in landing your dream job. Interviews provide you with the opportunity to showcase your experience, skillset, and value to employers. Here are some interview tips to help you land your dream job.
Research the company and the position
Before the interview, make sure you are well researched and informed on not only the company you're interviewing with, but the role as well. To better understand the company, you can read their mission statement, look at their website, and try to understand their core business model. By doing this, you will feel more prepared to answer questions and you will be able to gauge if the company's values align with yours. In addition, it's important to research the specific role you are applying for so you can determine if it's the right fit for you. You want to have a general idea of the everyday duties you will be responsible for. Although it may vary from company to company, it will generally be the same across the board. Being informed and educated prior to the interview will also show employers that you are serious about the job.
Dress appropriately
First impressions are everything. The first few seconds of meeting somebody sets the tone for how you will remember them, so be sure to dress appropriately to make a good impression. Make sure to wear something professional and conservative. Some companies may have a more laid back, casual dress code, but you should still avoid wearing anything too flashy or revealing.
Practice common interview questions
Every interview will be different, and although you can never fully prepare for the exact questions that you will be asked, you can prepare by finding a few common questions and practicing your responses. Most interview questions are about yourself, so just knowing yourself really well and the skills you possess will help you tremendously.
Some common interview questions include the following:
Tell me about yourself.
Walk me through your resume.
Why do you want to work at this company?
Why do you want this job?
Why should we hire you?
What are your strengths and weaknesses?
What are your career goals?
Why do you want to leave your current employer?
What skills or experience do you have that will help you succeed in this role?
What are your salary expectations?
Be punctual
Being on time to your job interview is crucial because that will show your employer that you are reliable and serious about the job. It will form their first impression of you. The general rule of thumb is to arrive at least 10-15 minutes before the interview. This will give you some time to find the location, get everything in order, and mentally prepare yourself. Arriving early to an interview can also improve your performance during the interview because you're not stressing last minute. You give yourself some time to collect your thoughts and relax before the interview.
Use the right body language
Using the right body language can help you a ton as well because energy can be felt. For example, if your body language is giving off confidence, excitement, and interest, other people in the room will feel it as well. Additionally, simple things like standing up straight, not slouching, making eye contact, and being clear and concise with your words will make a huge difference as well.
Ask questions
Interviews go both ways, so don't be afraid to ask questions. It not only helps you become more informed on the company and job requirements, but it's also a way to show the company that you are interested and serious about the role. Employers will appreciate you taking the initiative to learn more about the company.
Some common questions that you can ask include the following:
Where are the weaknesses in the company?
How does the chain of command flow?
Are the people in charge more reactive or proactive?
What is the vision for the company for the next five years?
Focus on the value you can bring to the company
Talking about yourself is good, but talking more about what you can do for the company and what value you can bring them, is what will make you stand out. Every company wants to hear what you can do for them. Doing this will increase the probability of you landing the position, if your experience and skills do align with the company's needs and wants.
Follow up
Although it's not required, sending the interviewer a simple thank you note or email can go a long way. This shows that you appreciate their time and the opportunity to interview with them. It will also show that you are serious about your interest in the role and it's a kind gesture that will be appreciated and it will make you stand out.
Job interviews can sometimes be challenging and stressful. However, you can minimize your stress by practicing some common interview questions, doing research on the company and the job role, being punctual, and dressing appropriately. These simple things can make a world of a difference when it comes to landing your dream job!